Regular price
Sale price
$5.00 USD
Unit price
per
Sale
Unavailable
"CO₂"
The world as we knew it was obliterated by a cataclysmic climate emergency event in 2035. The city of Miami, once a vibrant hub of culture and commerce, was one of the many metropolises that fell victim to the disaster. In the aftermath, a global emergency government was established to lead the fight against climate change and prevent further destruction. But their efforts proved futile as the planet spiraled into chaos and destruction.
By 2050, the world had become a dystopian battleground where rebels fought against a totalitarian government that ruled with an iron fist from their headquarters in the sky. The once-beautiful cities like London, Tokyo, and Sydney were now barren wastelands, and the only hope for humanity rested on the shoulders of a few brave individuals determined to restore order and freedom. Armed with advanced technology and fierce determination, the rebels faced off against an army of deadly machines developed by the government to aid in their fight against climate change. As the fate of humanity hung in the balance, the rebels waged a war for the ages, hoping to reclaim the world that was taken from them.
For those stressing over the possibility of a wasteland future, how better to offer brave hope than to send our "Battleground 2050" card that also takes action for the climate. Thanks a Ton greeting cards include the gift of carbon dioxide removal from the atmosphere and oceans. Select the method and the price point to remove carbon dioxide by the kilos or the ton. The Rebel Air Mining Brigade Op (RAMBO) thanks you.

Share
View full details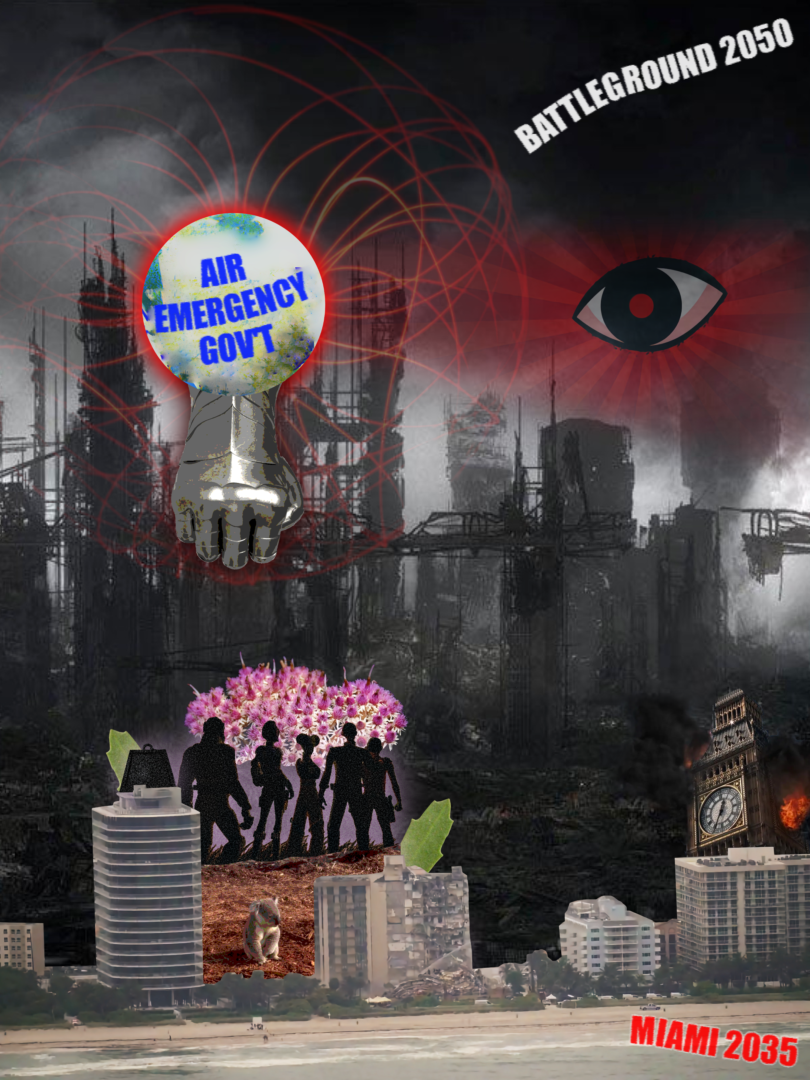 Our Solutions